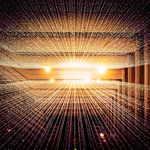 Secure Certificates (SSL/TLS)
TLD Haven SSL/TLS certificates protect your customers and their data. When a person goes to a website the data is transmitted in plain text which means that it can be intercepted and read by just about anyone that is monitoring the traffic on the network. When you install an SSL/TLS certificate, the data that passes between your web server and your client is encrypted as it passes through the internet. The data that is encrypted is protected from being read.
TLD Haven offers several types of secure certificates. The first question is do you want a certificate that protects your www domain only? If this is the case than a standard certificate is what you want. If you operate a domain name that has several sub domains such as www.domain and mail.domain and shop.domain, etc. then you will want a wildcard certificate. A wildcard certificate protects your domain and sub domains.
Lastly, we offer three types of certificates, Domain Validation or DV (good for informational sites), Organization Validation or OV (good for sites with login and handling sensitive data), and Extended Validation or EV (good for e-commerce sites.)
Our Associates are available to help you decide what certificate is right for you. You may contact our team
here
.